At most of our stations you find 2 types of chargers: 50 kW chargers and chargers which can charge 3 times faster, if your vehicle is suited for these higher charge speeds. Those fast chargers are labelled as 175- or 350 kW chargers.
At the moment the following vehicles can take advantage of these 175 kW chargers: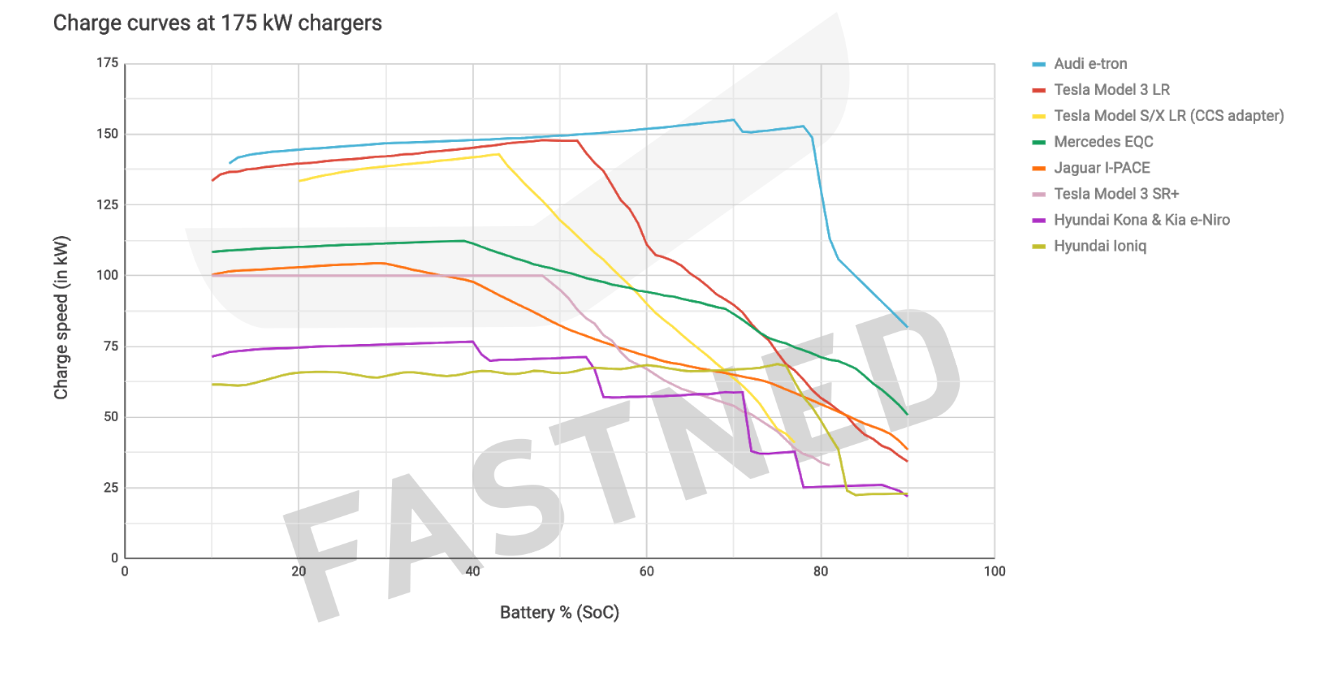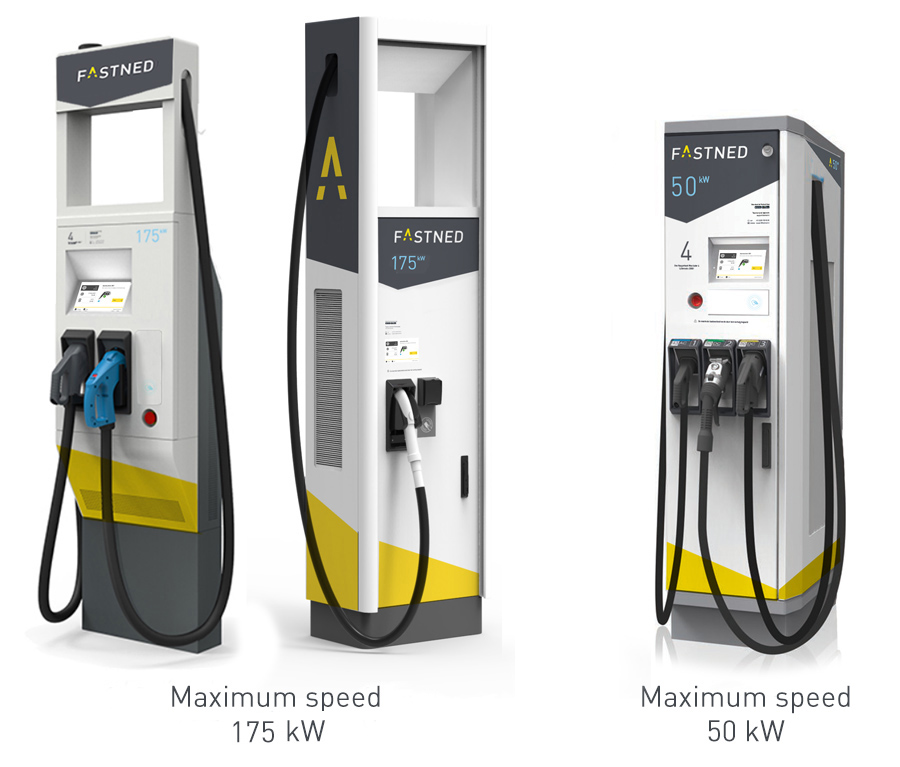 Do you drive another vehicle?
You can still charge at the 175- / 350 kW chargers, but remember your vehicle won't be able to charge with a speed more than 50 kW.
So where possible, we recommend to choose the 50 kW chargers so that the cars mentioned above can charge at their maximum speed.
You can find the fast chargers via the location page on our website or in the Fastned app by selecting "CCS" and "175- or 350 kW chargers only".