If you drive an Audi e-tron, then you use the CCS connector. Please ensure that you insert the connector properly.
The charge speed is up to 150 kW at our 175 kW fast chargers and up to 50 kW at our other chargers. In the charge curve below you can see the charge speed at both chargers. On average the e-tron charges 100 km in 10 minutes (175 kW charger) or in 30 minutes (50 kW charger). At a 175 kW charger the charge speed will slowly drop as of 80%. At a 50 kW charger this happens only at 98%.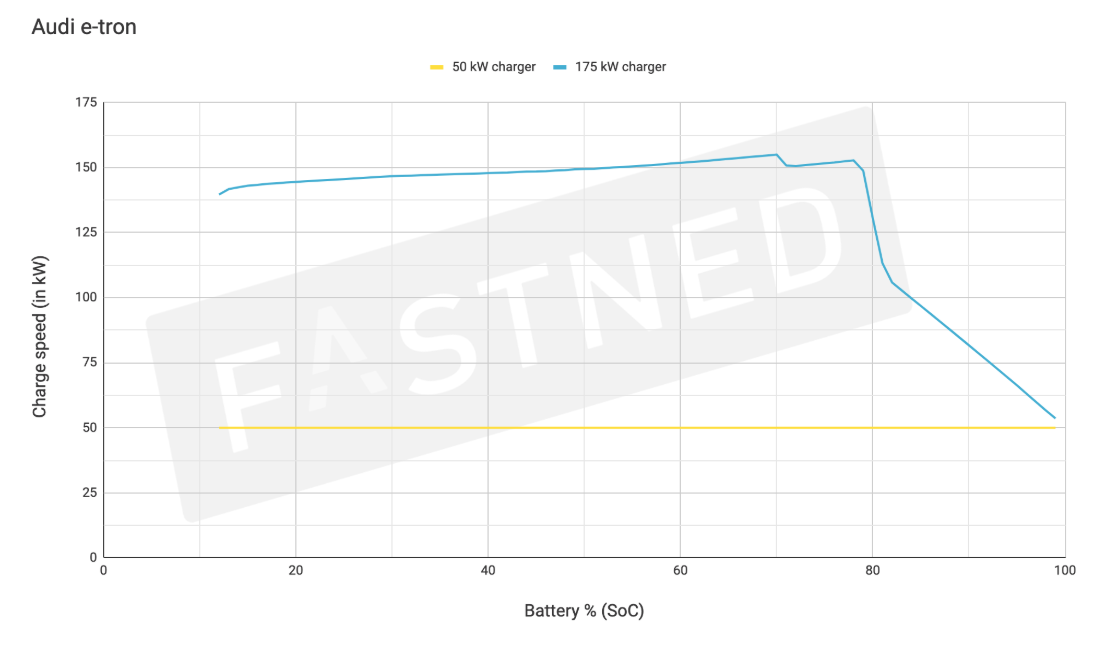 Autocharge
Due to an unexpected technical problem, it is unfortunately not possible to use autocharge with an Audi e-tron. We are currently working on finding a solution.
Tip: In some cases, the Audi e-tron may not start charging. If this is the case, this may be resolved by removing the connector from the car, starting the car and put it in "drive". Then turn the car off again and try to start charging.