It could be that there is a plastic cover, covering the bottom part of the charge port. If so, this plastic cover needs to be removed in order to plug in the CCS connector.
Cooper Electric
| | |
| --- | --- |
| CCS | 50 kW |
Charge speed
The charge speed is up to 50 kW at all of our chargers. On average, the MINI Cooper Electric charges 100 km of range in 20 – 25 minutes.
Charge curve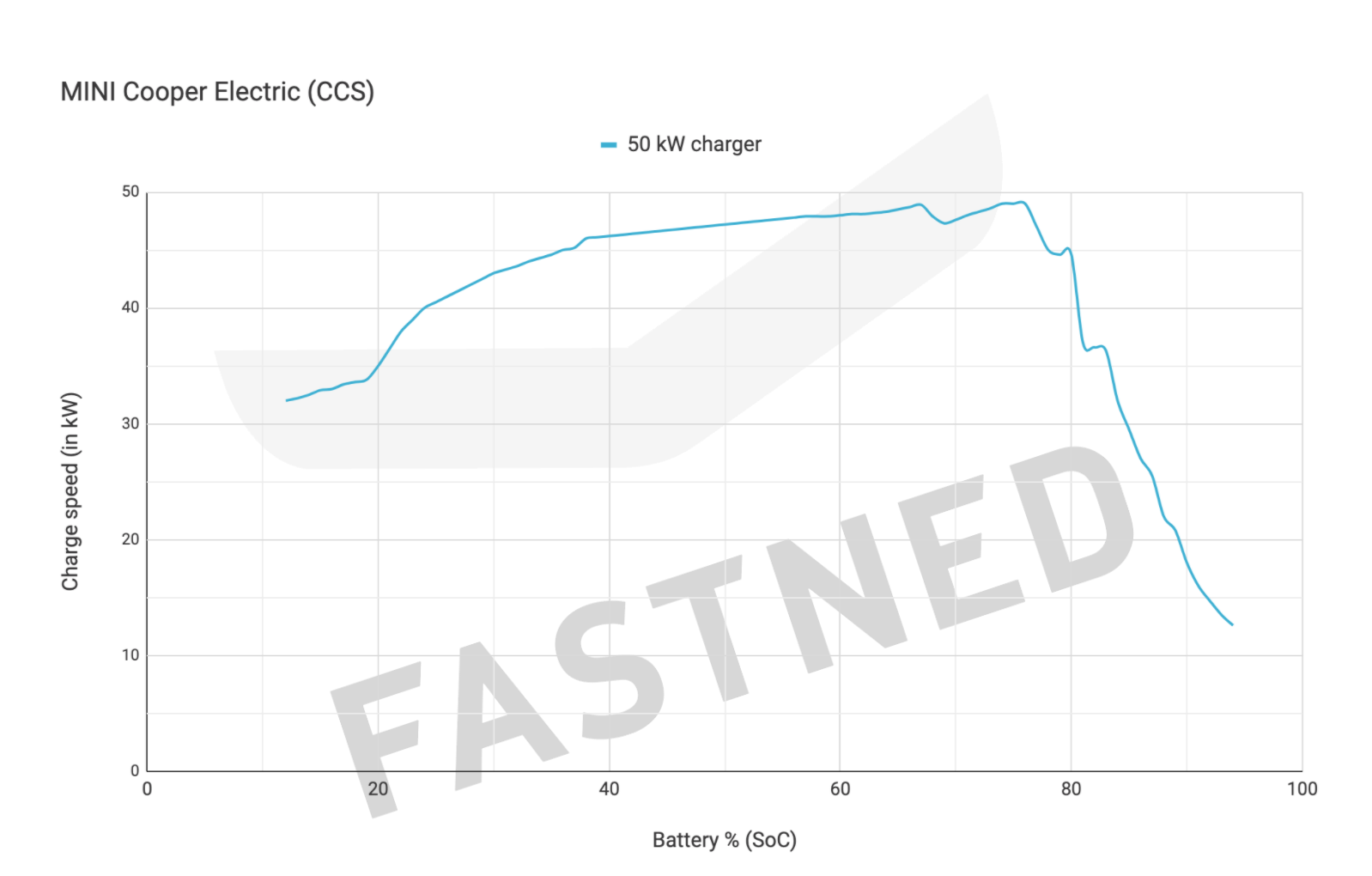 The charge curve shows the charging behaviour of this car when the battery is in optimal conditions (around. 30 °C). A colder (or warmer) battery can result is a significantly lower charge speed.
Unlock the connector
In some cases the car does not release the connector. In case the CCS-connector remains locked in the car, unlock the car with the key. Is the CCS-connector still locked? Then wait a bit until the car releases the connector; this may take a few minutes.